Back on the horse, feels great to get shit done!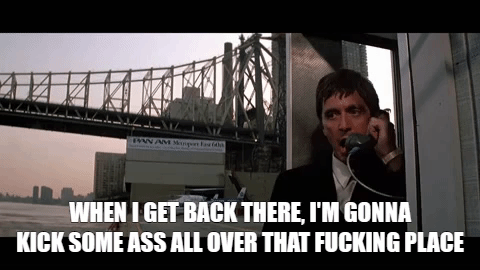 I say to you: one must still have chaos in oneself in order to give birth to a dancing star.
I say to you: you still have chaos in you.
–Friedrich Nietzsche
I'll just describe the situation and leave it at that, because I don't know what to think about this anymore.
lue lisää
The Revenant -leffan tyylinen alku vuoden mittaiselle vapaaotteluhaasteelle.
lue lisää
The Revenant-esque start for my one-year MMA challenge.
lue lisää
Henkisesti, fyysisesti ja teknisesti "vikasietotilassa". // This was the "poor me, life is hard" complaining part. In a few days, I'll write the "so what are you gonna do about it?" part.
lue lisää
I know of no better life purpose than to perish in attempting the great and the impossible.
–Friedrich Nietzsche
A QUEST TO BECOME AN MMA FIGHTER
(English timeline coming here in no time!)
<! ========= Cool Timeline Free 1.3.2 =========>
Timeline
MMA-haaste
Vuoden treenijakso vapaaottelua varten alkoi 1.1.2018
What's this MMA stuff?
This MMA stuff is called mixed martial arts: cage fighting and the fastest growing sport in the world.
I've decided to dive head first into the fascinating world of MMA, so let's see what happens. I've cleared almost all distractions from my life in order to focus on MMA training for the next 12 months.
The firm intention here is to have my first fight as soon as possible.
This is a permanent lifestyle change towards balance, healthy nutrition and regular exercise. I also have some deeper self-improvement goals for doing this, but let's talk more about them later.
I'm also using this challenge to raise awareness about those 4,000–5,000 Finnish epileptic children, who could possibly benefit from medical marijuana and CBD oil, but who are–against patients' rights–denied access to this mild and effective natural medicine.
Welcome to follow my journey, I have no idea how this will turn out! 😀
–Tuomas Karhunen